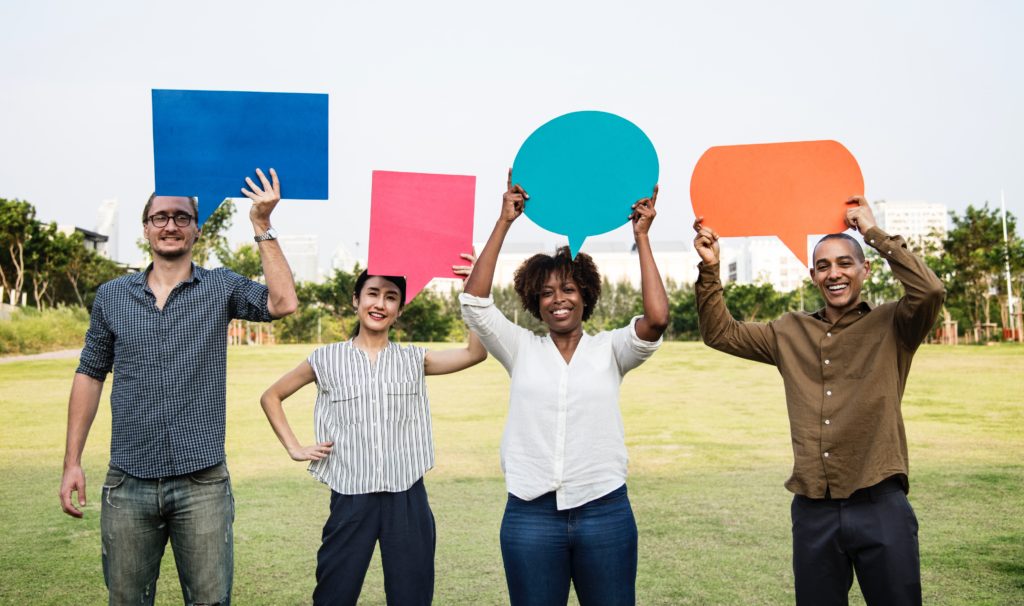 With the constant stream of information coming at you when you open your Facebook News Feed, Facebook Groups can be a welcome relief. There are millions of Facebook Groups out there, for everyone—whether you're a city transplant wanting to connect with college alumni in the area, a beauty enthusiast who wants to learn more tips and tricks of the trade, or a podcast fan or TV buff who wants to gush about the latest episode with fellow fans.

Facebook is now putting more emphasis on their Groups feature (and now today there are 1 billion people in Facebook Groups, according to Hootsuite), so it makes sense for businesses to create Groups for the customers. We all know the basic shoulds and should nots of Groups (e.g. do be helpful and answer people's questions; don't spam people with
your products), after doing a little research, we have found 3 examples to show you how these brands are doing it right utilizing Facebook Groups:
Facebook Group #1: The Daily Carnage
Business: Digital Marketing Agency
Audience: Marketers
The Daily Carnage is a daily marketing newsletter created by digital marketing agency Carney. Their Facebook Group The Daily Carnage expands upon their morning email—the Group description is "Bringing you the freshest news, tools, tips, and tactics in the marketing world."
Why Their Facebook Group Stands Out:
Mentorship program: They offer a mentorship program for marketers within the Facebook Group.
Humor: People often post humorous marketing mishaps, like when brands accidentally leave the words "[NEEDS COPY]" in their Instagram captions or email subject lines. These lighthearted posts are great when you're stressed out at work and just need a laugh.
Educational posts: Members post innovative marketing examples they've found, which can be inspiring when you're in a creative rut
Marketing advice: When someone writes about marketing issues they're facing with their business, people give tons of helpful feedback.
Not spammy: The admins sparingly post promotional content; when they do, it's for big events like their yearly marketing conference "The Yearly Carnage"
Facebook Group #2: Forever35
Business: Podcast
Facebook Audience: Listeners of the podcast, beauty enthusiasts, self-care and wellness fans
Forever35 is a hilarious and helpful podcast hosted by writers Doree Safrir and Kate Spencer. Their podcast covers everything from sheet masks, serums, exercise, and nutrition, to meditation, restorative yoga, anxiety, and stress. Each episode features a guest who talks about their own self-care routine and product recommendations. Doree and Kate created a Facebook Group for fans of the podcast.
Why Their Facebook Group Stands Out:
Spinoff Groups: People are such fans of this podcast and Facebook Group that they've created several offshoots of the Group, such as "Forever35 – Careers," "Forever 35 Listeners with No Kids," "Forever 35 Health and Fitness," and "Forever35 Marriage Support," and "Forever35 Travel." That's true dedication!
Honesty and support: Kate and Doree's humor and honesty have really shaped the culture of the Group; people are candid about their beauty and health insecurities, and the listeners and group members are super supportive and helpful.
Inclusivity: The podcast name "Forever35" is a play-off of "Forever21," joking about aging and all that comes with it. Their podcast, and thus their Facebook Group, has created an inclusive environment for people of all ages, whether they're 21 or 71.
Facebook Group #3: Freelancing Females
Business: An online and in-person community that hosts events and provides career resources for women
Facebook Audience: freelancers, entrepreneurs, businesswomen, creatives
Freelancing Females' roots begin with Facebook Groups. In 2017, freelance social media consultant Tia Meyers created the Facebook Group Freelancing Females with a few friends, and today the Group has more than 30,000 members. The Group truly shows the power of community. Initially self-funded by Meyers, Freelancing Females raised over $30,000 through crowdfunding platform iFundWomen so they can host events, provide resources, and engage their global community.
Why Their Facebook Group Stands Out:
Very organized: Each post has a tag so readers can easily find the info they need, like job opportunities or info about what to charge. Their tags are #OPPORTUNITY, #QUESTION, #WORKSWAP, #FEEDBACK, #KNOWLEDGE, and #MEETUP.
Camaraderie through the good and bad: Like the Daily Carnage Group, members often vent or seek advice about dealing with bad clients.
Meetups: Members host in-person meetups throughout the world, such as Chicago, Philadelphia, Toronto, and Portugal.
Consistency: There's consistently new content, and the moderators always ensure it's appropriate and on topic.
Growth: The Group keeps growing and growing!
In summary, what do these brands' Facebook Groups do right?
Humor
Crowdsourced advice
Conversation-starting posts
Invaluable resource members can't find anywhere else
Support and camaraderie
In-person networking opportunities
Consistent content
Moderators of the Facebook Groups
Dedicated fans and unofficial ambassadors
What are your favorite Facebook Groups run by businesses? Why do they stand out to you? Let us know in the comments. And if you're interested in boosting your company's online presence, reach out to us today.