Have you ever tried to work with Photoshop or InDesign in the Adobe Creative Suite? It's kinda overwhelming isn't it? All those unfamiliar editing icons and prompts.  Well, there is good news! You are not the only one feeling bit lost. Many feel the same way.  That's why I have put together the 7 best apps for editing and creating while on the go.
If you're looking to make your life easier when working on projects for yourself and others, there are many convenient options for you.  7 mobile apps for iOS and Android serve the purpose of making the tools for editing and branding more accessible to everyone.
#1: Pixomatic Photo Editor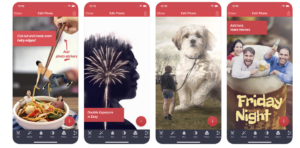 Pixomatic is similar to Photoshop, but it is on the go instead. It helps get rid of background clutter in the photo, helps edit out unnecessary elements in the image, and allows you to add layers to a photo.  It allows you to select and mask even the trickiest hair edges! Use smart cutout, add layers, apply blending modes and unique filters to create your epic masterpiece.
Pixomatic is available and compatible with both Android and iOS phones. For iOS, the app is advertised at $4.99 and for Android's it is free with in-app purchases.  This app is worth your $5 for the quick and easy editing tools.
#2: Snapseed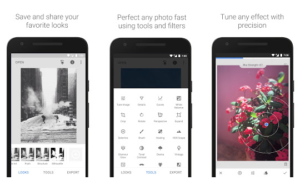 Snapseed was created by Google and provides easy editing specifically for photographers. It harbors 50+ tools for editing smartphone photos.
The app seems very user friendly meaning, you can follow the prompts. I like the cool vintage application that allows you to style the color from the 50's, 60's or 70's. So, whether you're an amateur or an expert, this app is a good fit either way. Snapseed is available and compatible with both Android and iOS phones. The extra good news is that it's FREE!
#3: iWatermark+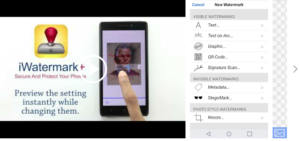 iWatermark+ is an app that allows you the opportunity to add watermarks to your photographs and videos. This is a way to claim your work while you post or while you are in the process of branding yourself by adding a visible personal text or graphic watermark. Once added to a photo or video this visible watermark displays your creation and ownership. It's like signing your intellectual property.
iWatermark is available and compatible with both Android ($3.99) and iOS ($4.99) phones.  
#4: Adobe Spark Post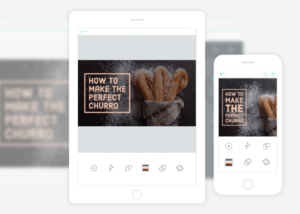 Adobe Spark Post is an app similar to what is included in Adobe Creative Suite, but the only difference is that this app is available both on computers and mobile phones. The function of this app is to help you create professional looking graphics, web pages, and video in minutes. It's as robust as Illustrator but more efficient, convenient, and hands-on.  My favorite part is turning my designs into animations in one tap!
Adobe Spark Post is available and compatible with Android and iOS. On iOS this app is FREE, and with an Android, you can sign up for beta testing.
#5: Canva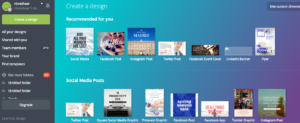 Canva is another designing app. that allows you to create beautiful designs with a drag and drop system. I use it a lot for social media posts because they already have the determined template for each one.  You simply choose your platform and design.  Lost for ideas?  They have thousands of templates you can choose from.  Some are FREE and some are not.  The best part is that you can take your desktop designs and edit them on your mobile. 
If you're thinking of downloading, do it because it is FREE for both iOS and Android.
#6: Quik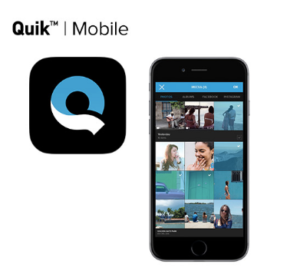 Quik is the app for you if you're interested in or passionate about video marketing. It is a mobile app that allows the ability to take photos and videos off your smartphone and combine them to make magnificent slideshow productions.  So easy and adds beautiful transitions and effects, and syncs everything to the beat of the music. You can customize your story with text, music and more than easily share it with friends. Add up to 200 photos and video clips from your Photo Library, Facebook or Instagram account, or GoPro Plus.  
It is FREE of charge for both Android and iOS phones.
#7: InShot App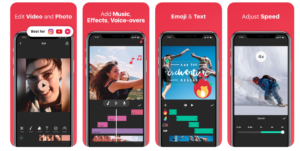 Out of all the apps listed this one is definitely one of a kind. Whether your content is presented on Instagram or Facebook, InShot formats photos and videos to specific ratio aspects for a good and perfect fit. Some of the features include:
Edit Video and Photos

Use Stickers and Text

Add Music, Effects, and Voice Overs

Adjust Speed
This app is literally priceless, it's FREE and available on both iOS and Android mobiles. It is super-handy and can link to any photo storage system you are using (ex. Google Photos).